Carol Tatum Memorial Gala
The Carol Tatum Memorial Gala – February 23, 2019
Please join us for an evening to celebrate and support Pegasus Therapeutic Riding Academy. Our annual gala held at the elegant Knowlton Mansion will be a wonderful evening to support our riders, horses, and programs. We're looking forward to sharing great food, having terrific company, and fundraising with an array of tantalizing silent auction and raffle items! We are delighted to celebrate our 2019 gala honoree, Executive Director, Barbara Wertheimer.
Pegasus is seeking ads for our 2019 Gala Ad Book and sponsors for the celebration. We are grateful to our 2018 Carol Tatum Memorial Gala sponsors and supporters featured in our 2018 Gala Ad Book. It's a wonderful collection of inspirational images of our horses and riders and features many generous sponsors and supporters of our Pegasus program.
Get to know our 2019 honoree, Barbara Wertheimer!
Our honored guest for this years Gala is Pegasus Executive Director, Barbara Wertheimer. In 2005, Barbara was asked to take the reins of Pegasus and continue the legacy of dear friend, teacher, and mentor Carol Tatum. Barbara has been involved at Pegasus since 1991 as a parent of a rider, volunteer, then board member. Through her expert leadership, she has leveraged a small non-profit to become the program we know today that embraces organizational excellence and celebrates diversity and inclusion on so many levels. There are many professional accomplishments at Pegasus that Barbara has championed, but her personal commitment to our riders, families, volunteers and horses will always be the heart of our program. Carol Tatum used to say "There is no 'I can't' at Pegasus". Barbara has been consistent and unwavering about being the voice of our program to lead the way, showing us how "We CAN" and created paths to make it happen!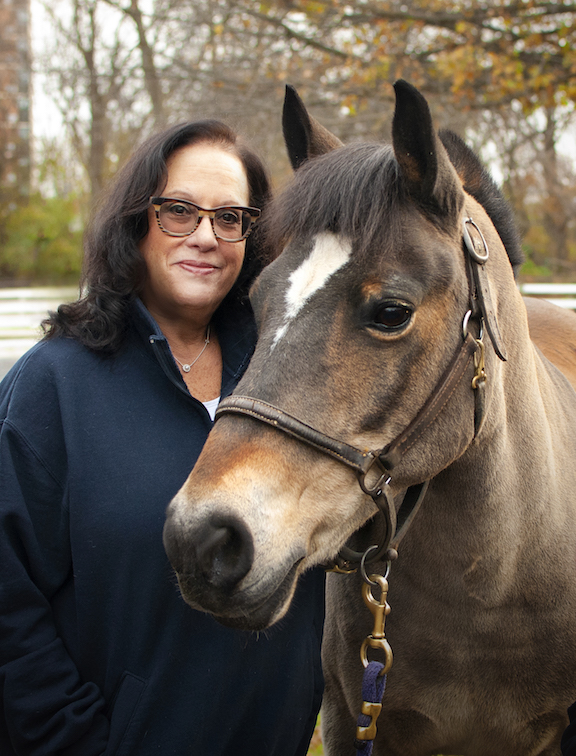 Our 2018 Gala Ad Book
Pegasus is fortunate to be supported by so many wonderful local businesses, sponsors, volunteers and families of riders. These are the businesses at the heart of our program that contribute time and talents to support our wonderful Pegasus programs. Take a look at the 2018 Gala Ad Book below:
RSVP for our Gala event by returning the RSVP that was mailed to you
or
Purchase Your Gala Tickets through PayPal Here:
*enter the total amount you are charging through Paypal. Paypal fees are 2.9% of the amount charged, so please consider that into the amount as you make your paypal transaction.
1 ticket = $100 +2.9% fee = $2.90 = $102.90.
2 tickets – $200 +2.9% fee – $5.80= $205.80
3 tickets – $300 +2.9% fee – $8.70 – $308.70
4 tickets – $400 +2.9% fee – $11.60 = $411.60
1 table $1000 +2.9% fee – $29 = $1029