Archie
Archie is an Arabian cross pony who hails from a lesson barn in New Jersey. His previous experience has made his transition to being a therapy horse seamless. His wit and love of affection keeps the staff at Pegasus on their toes. Archie's riders love how their pony keeps lessons interesting.
Big Mac
On the smaller side, Big Mac is one of our miniature horses at Pegasus TRA! Big Mac is great to introduce to anyone who may be afraid of our larger horses. His calm and patient demeanor make him an asset for our unmounted Equine Facilitated Learning program. Big Mac is especially helpful for our participants who are unable to easily ambulate when leading a horse.
Bleu
Bleu is the second miniature horse amongst our herd! Bleu has a big heart, and loves to engage with our program participants. He has endless amounts of patience while teaching both basic and advanced horsemanship skills to our Pegasus volunteers and program participants. We're excited to have Big Mac and Blue as ambassadors for our program.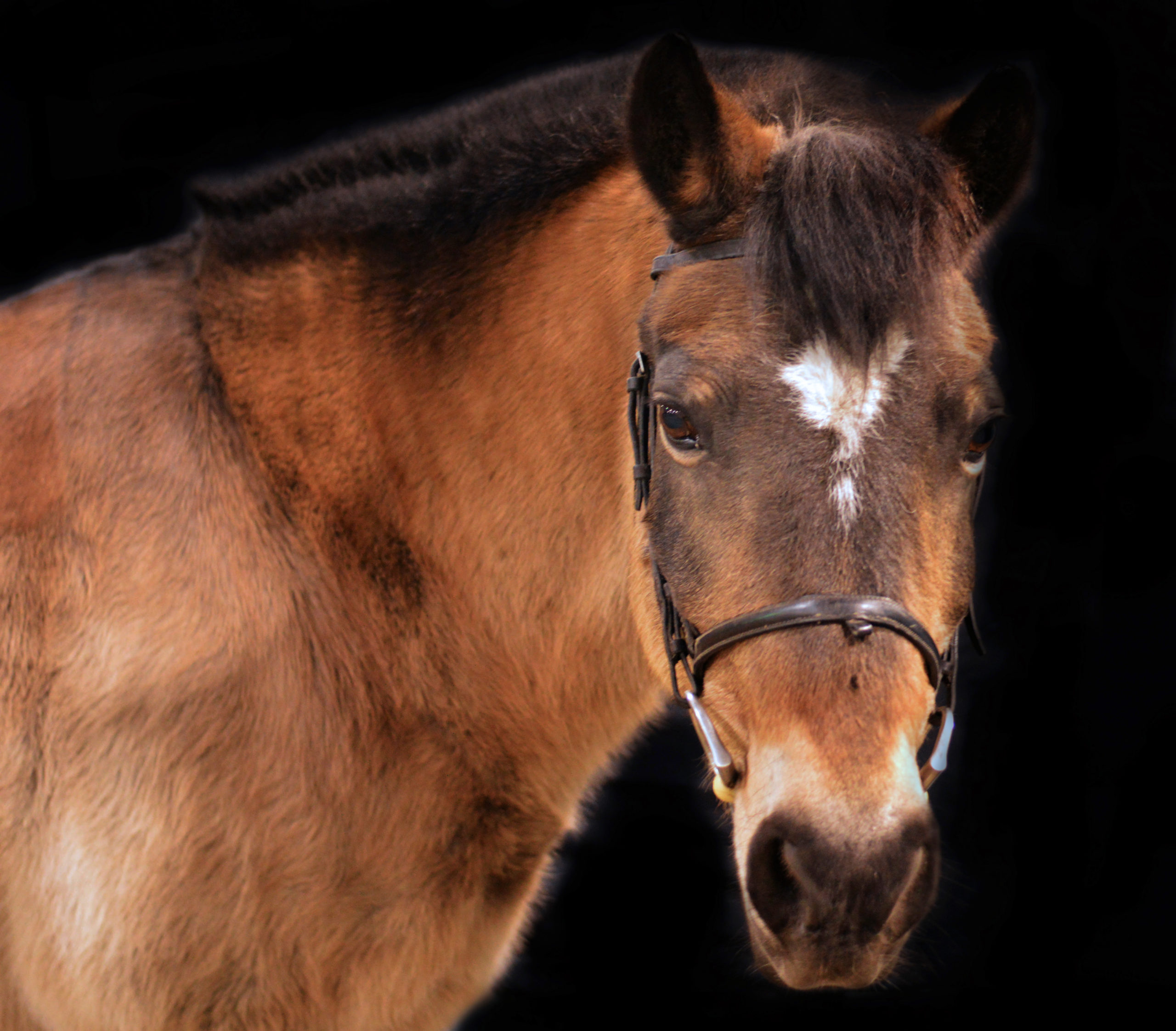 Clyde
Clyde, a crossbred pony gelding, is the heart of our program at Pegasus TRA.  Clyde is often the first pony that many of our participants ever ride and he has aided many riders in overcoming any fears while becoming acclimated to our program. Clyde was recognized as Therapy Horse of the Year by the Pennsylvania National Horse Show in 2016 and was featured in 'The Chronicle of the Horse' for his award and contribution to therapeutic riding.
Ellie
Ellie was previously a lesson horse based out of New Jersey and has fully embraced her new career as a therapy horse.  She is a determined partner and responds well to instruction.  Ellie's attentive nature makes it easy for program participants to connect with her. 
Forrest
Forrest is a Quarter horse gelding who is on free lease to us from Taylor Hennigan who also graciously free leases one of our other therapy horses, Molly, to us. Although he is on the younger side, he has had a very successful show career, celebrating multiple successes as top nine at the All American Quarter Horse Congress, as well as top-five at the AQHA Novice Championship. We are very excited to have such a well seasoned all-around horse in our program!
Hummer
Hummer is a Standardbred gelding who was adopted from the Standardbred Retirement Foundation in New Jersey. Although he never had a racing career he has done a lot of his years allowing him to excel in the therapy horse life. Hummer loves all of the attention he receives getting ready for lessons and in the arena during his lessons. He aims to please in everything that he does and truly loves his job here!
John
John is a draft cross gelding who previously resided in New York. His experience in dressage and horse shows make him a great addition to our herd. He exudes the best qualities of a therapeutic horse. Our riders know John will respond with grace and consistency in lessons. His trustworthy nature allows our clients to ride with confidence.
Marvel
Marvel hails from a local lesson barn and is one of our most reliable horses. As a dedicated member of our horse show team, Marvel has helped riders qualify to compete at The Devon Horse Show and the PA National Horse Show in Harrisburg, PA. In 2018, Marvel and his rider achieved Reserve Grand Champion overall at The Devon Horse Show.
Molly
Molly, a paint mare, comes to Pegasus via free lease and has extensive experience in horse shows. Molly has won an APHA Congress title and is a registered mare. Her sweet temperament and patience makes Molly a unique fit for our Pegasus herd.
Oro
Oro is a quarter horse gelding that previously worked at a local school helping students learn basic horsemanship skills. Oro has an easy-going, mellow personality. He has the reputation of being a perfect gentleman in lessons. In 2018, Oro was recognized as the Reserve Champion Therapy Horse at the TRD Devon Horse Show. He is also a dedicated member of our horse show team.
Paxton
Paxton is a draft cross gelding. His inquisitive and gentle manner makes him a perfect equine staff member for our therapeutic riding program. Previously trained for eventing, he seems to enjoy the more laid back pace of our Pegasus lesson program. Due to his easy-going nature, Paxton easily accommodates our riders in therapy pads. Paxton's show experience allows him to be an excellent equine partner for our horse show team.
Rafino
Rafino is a Dutch Warmblood who is on free lease to us from Betsy Rice. Before coming to Pegasus, Rafino spent his time competing on the USEF show circuit in the 1.20m and 1.30m jumping classes. Having all this previous show experience we are excited about what our riders will accomplish with him! With a puppy dog personality, he has found a spot here at Pegasus, receiving a lot of love and attention.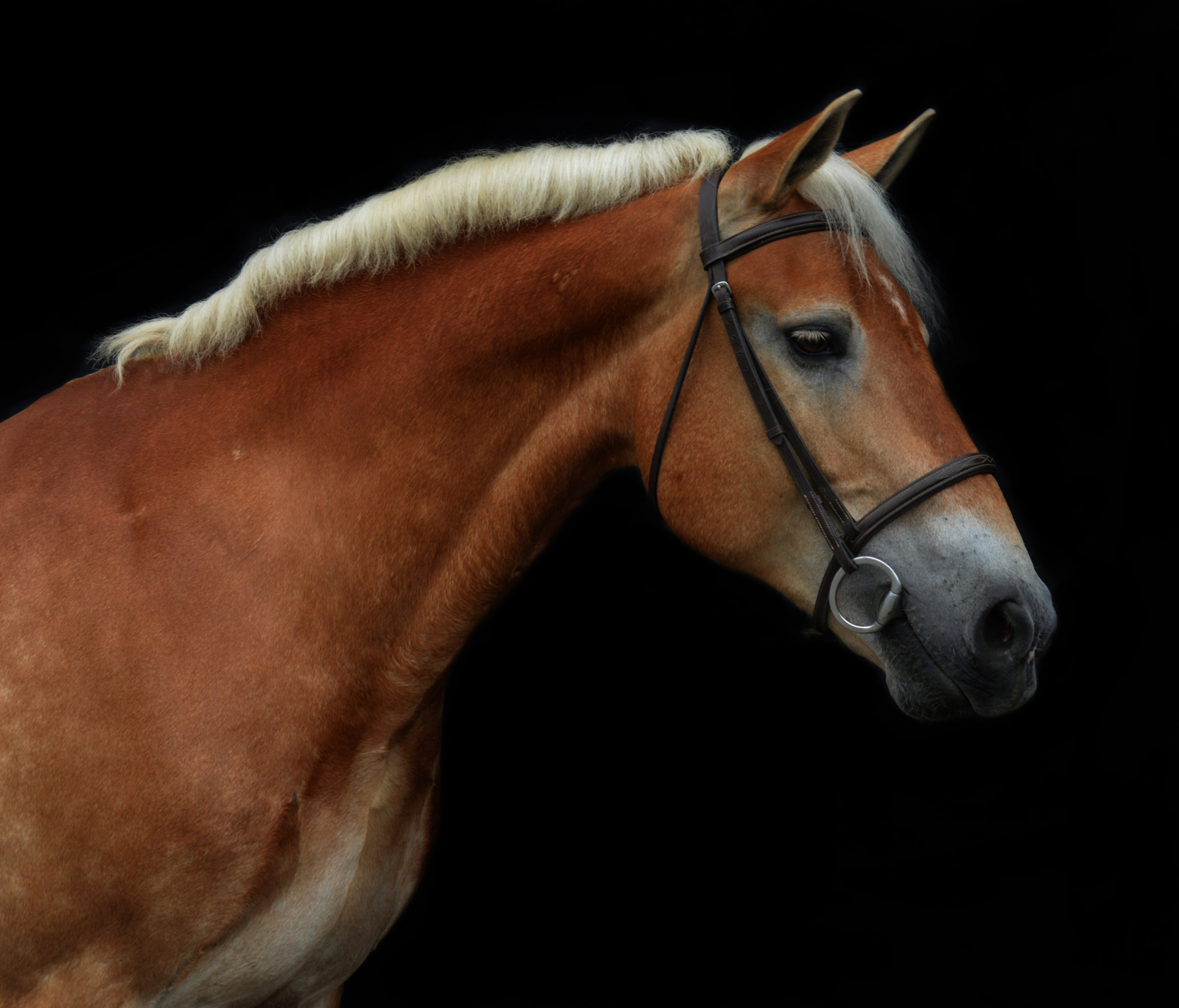 Sergio
Sergio is a Haflinger/Belgian crossbred gelding named in honor of a special Pegasus TRA rider. Sergio was purchased for the program and quickly became a key member of our herd. Sergio allows riders to work both under saddle and in equine-assisted therapy. A sturdy guy with a big personality, Sergio has proven to be an ideal therapy horse and rises to meet any challenge.
Sunny
Sunny is a Palomino gelding and comes to us from a western reining background. Since his arrival at Pegasus, he has become an important member of the equine staff. His training makes him a great under-saddle horse who is sensitive and responsive to his riders' cues.
Winston
Winston is our barn cat with a big personality!  Winston enjoys meeting volunteers and having endless amounts of cat-like fun he gets to have by living in a barn. He is brave, inquisitive and has developed a fan club among riders, staff, and volunteers.
Penelope
The yin to Winston's yang, Penelope is our youngest "barn" cat. Her favorite place to nap is the windowsill's of the office, but you can find her visiting everyone in the office throughout the day. She's our resident bug hunter and loves to run around with her older brother, Winston, as she learns the ropes of being a barn cat.